Meet Amanda
Born in New Orleans and raised in the South, I find myself naturally drawn the perfect white beaches of Destin Florida while on vacation but call Texas my home. My husband, who is my "YIN TO MY YANG" and my best friend, first brought me to Destin in 2006 and I immediately knew I discovered paradise. We called Destin home for the last 10 years but could never get over our hunger for great Texas food. Literally! As beautiful as the Emerald Coast is we decided to relocate to Houston and we now Summer in Destin. For us and my clients it is a WIN WIN. Especially for those who can't make it to the beach that year.
As you know, originally coming from Louisiana, I love that the Fleur De Lis stand for purity & light and is the focal point of my style. I am a PINK girl who loves to watch romantic comedies at home on the couch with my hubby instead of the theater. I'm addicted to Home Goods, Pinterest & Peanut Butter Cookies!!! I am also a Apple junkie… Mac computer, IPhone, iPad & Apple Watch!
Jeans or Yoga Pants and flip flops are my everyday wear. I own WAY too many Michael Kors Bags & bathing suits and cannot go to sleep unless my husband is in bed too! Having my pink toe nails in the sand, watching my kids play, and cuddle in bed are the little things that make my heart beat.
My passion results in mediocrity not being an option. I am driven, a perfectionist, a mother x5 (YES I have 4 girls & 1 boy, Kailee, Ashlee, Brianna, Bella & Brody), a friend, a wife, and child of God. I LOVE my Spark from Advocare, its the only way I have enough energy to run around
after my kids all day and still have pep in my step!  I love the movie "The Notebook", and the New Orleans Saints (on occasion a Dallas Cowboys Fan for my Hubby) and think J.J. Watt is absolutely yummy! He alone would make anyone a Texans fan!
Ever since I can remember, I have always had a camera in my hand. Today, my husband say's I love my Nikon D5 more than him sometimes… There is no greater joy for me than year after year documenting the beauty of this world. To be a quiet observer and capture emotions and moments through my art is such an honor for me. To be a photographer is not a job but a true joy. I love to tell stories with pictures and express the moment where there are no words that can describe what an image can convey. This is why I love photography.
I love to give back to the community and help others. That's why I am very honored to be a volunteer for the "Now I Lay Down To Sleep". NILMDTS is a very special organization with a mission to introduce remembrance photography to parents suffering the loss of a baby with the gift of professional photography.For more information about this organization please click the image above.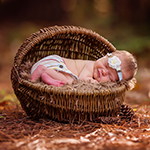 "Before you were born, We dreamed of you, We imagined you, We prayed for you. Now that you are here, We hope for you, We love you, We Thank God for you…"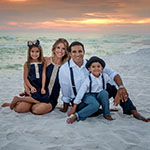 "A family can be like branches in a tree, we all eventually will grow in different directions, however our roots still remain as one…"